Tonight's soccer game has been suspended due to darkness until 9am tomorrow. We are tied 3-3 with 5 minutes left in the first overtime.

Friday's games against Plato we be played in the following order: A-Team Girls A-Team Boys

Tomorrow's tennis match at Willow Springs has been cancelled.

The varsity softball team defeated Macks Creek 14-2. The JV also won 12-7.

Tonight's JH Basketball games against Macks Creek has been cancelled due to a scheduling conflict.

2018 Vienna Softball Tournament Game Times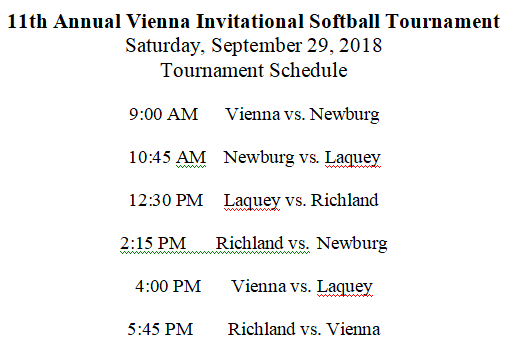 JH Basketball vs Macks Creek (9/25): 1/2 B-Team Boys A-Team Girls A-Team Boys

The Dixon JV Baseball Tournament has been cancelled for this weekend.

Tomorrow's Jr High games will be played in the following order: Half B Girls Half B Boys Harvest Moon A Girls A Boys

Bracket for 2018 Frisco League Soccer Tournament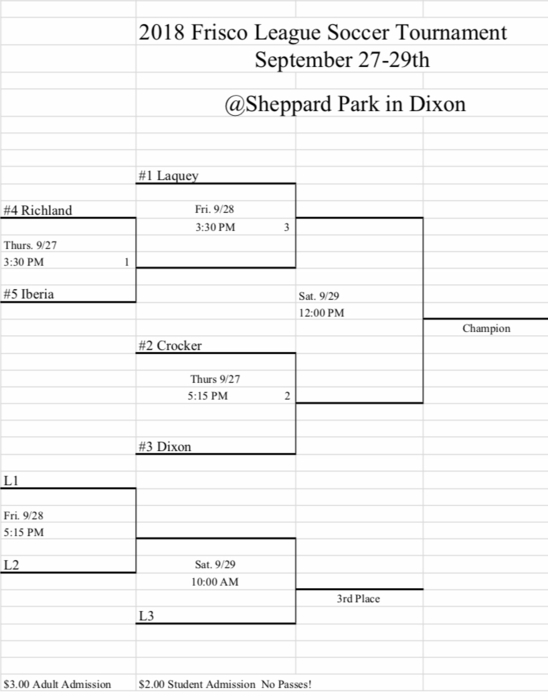 Tomorrow's baseball game against Plato has been cancelled.

Here is the order of games for the Richland Softball Tournament

Here is the bracket for the Vienna Classic Baseball Tournament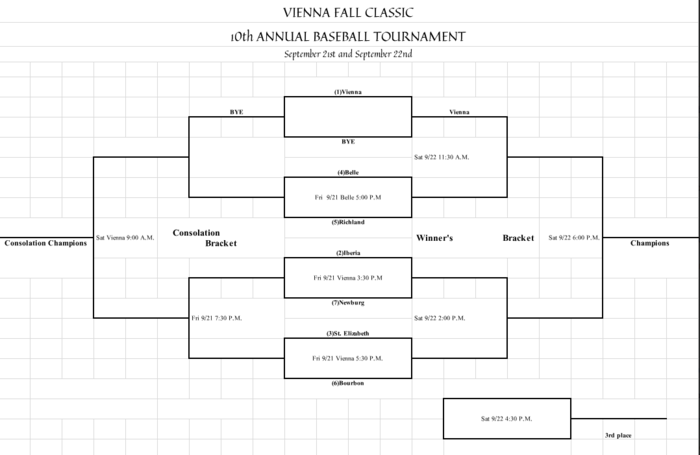 Tonight's baseball game against Newburg has been moved to tomorrow. Same time, same place.

Varsity baseball defeated Stoutland 6-5. Jv baseball defeated Stoutland 9-3

Softball lost to Belle 10-0

The soccer team lost to Dixon 3-2

The Jr High Boys defeated Stoutland 30-27 to win 3rd place in the Richland Tournament

Richland Elementary hosted our grandparents and grand friends today.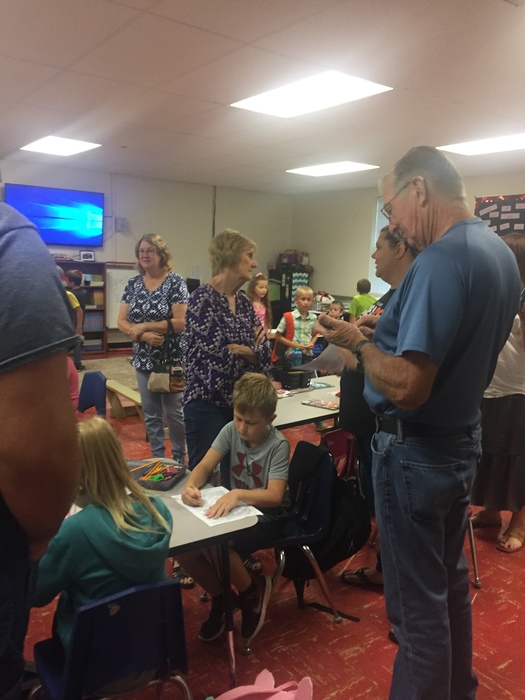 Baseball defeated Bourbon 5-1 Soccer lost to Crocker 4-1 JH Girls Basketball lost to Laquey 34-9 Softball defeated Laquey 20-11