News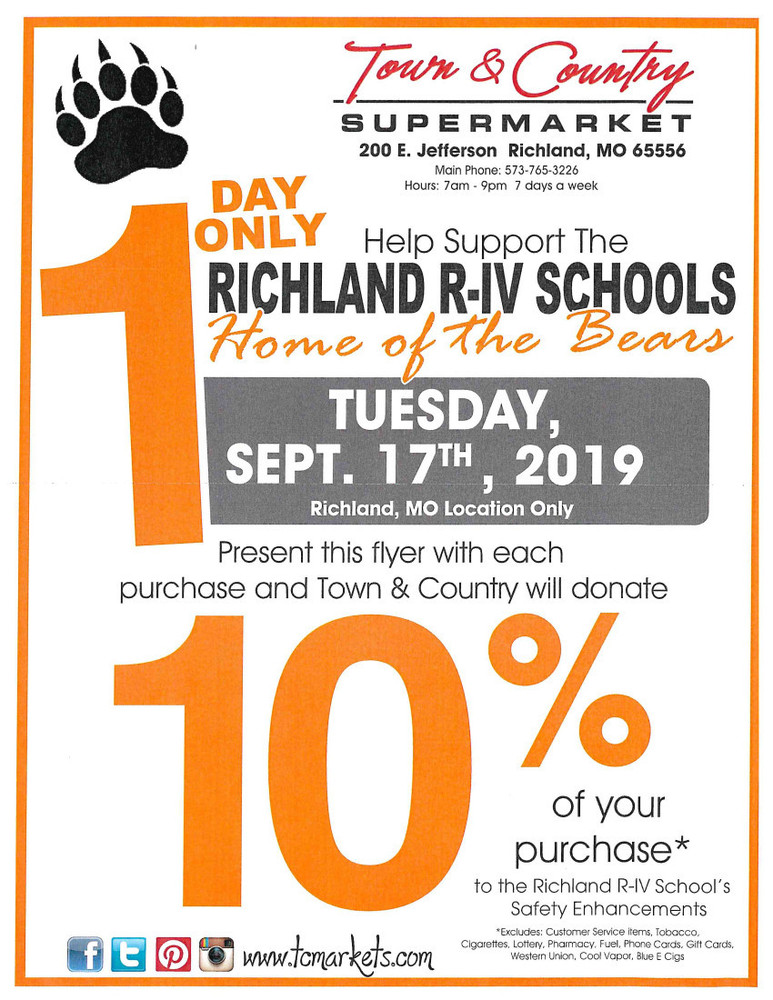 Please come out to Town & Country Supermarket this Tuesday, September 17th and support our Bears.
Former RHS graduates, we need your stories! Richland Community Development Corporation (RCDC) is launching a new website this fall to promote our town, and one of its...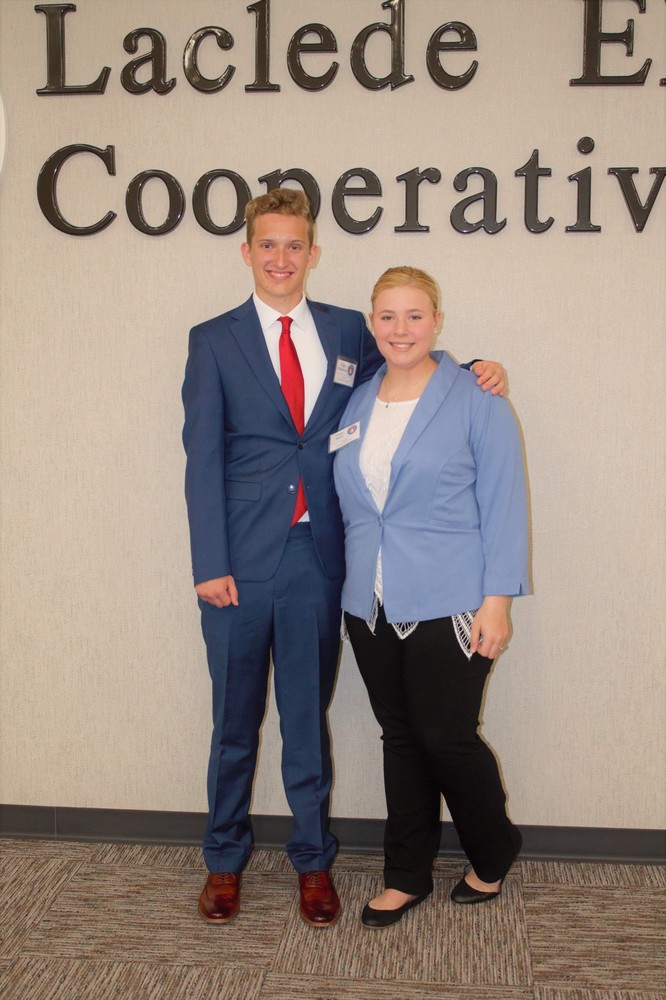 RHS Juniors, Grace Hand and Gage Mitchusson were announced as two winners among finalists for the Laclede Electric Youth Tour Essay Contest held at the judging banquet on...
SEE ALL NEWS
LIVE FEED

Kim Latham
about 9 hours ago
Ethan Fagre scored his 2,000th point tonight against Laquey becoming the all time leading scorer at RHS. Congratulations to Ethan and the Bears on their win tonight! view image

Kim Latham
about 18 hours ago
The JV boys will play 2 quarters tonight starting at 6:00 followed by the Varsity game. Come out and support the Bears!
Geoff Meiss
about 23 hours ago
Josten's will be at Richland HS on Wednesday, Feb. 26th, 3-6pm, and Thursday, Feb. 27th, 7:30-8:15am for all sophomores and/or their parents interested in purchasing a class ring. Seniors will be able to pick up their graduation announcements at this time as well.

Kim Latham
2 days ago
Katelyn Cole became a member of the 1,000 point club tonight. The Lady Bears beat Iberia 64-52. Congratulations Katelyn! view image

Kim Latham
3 days ago
The Lady Bears will play Iberia tonight at 6:00. There will be 2 quarters of JV followed by the Varsity game. The Ozark Youth League teams and cheerleaders will also be recognized. Come out and support the Lady Bears and youth teams tonight!
SEE ALL POSTS